Contact us
Chair
PROF. ARTHUR HOSIOS
Associate Chair, Undergraduate affairs
Undergraduate administrator
Office hours:
Monday to Friday:
9 - 10:30A.M.
1:30 - 2:45 P.M.
Undergraduate coordinator,
Rotman Commerce & Student Life
Office hours:
Monday to Wednesday:
10 to 11:30 A.M.
2 to 3:30 P.M.
Thursday to Friday:
10 to 11:30 A.M.
Undergraduate assistant
MS. DEBORAH NAVARRO
Message from the Associate Chair
Welcome to the undergraduate Economics website for prospective and current students. On these pages, you will find information about our programs and courses, as well as other useful resources and links.
Read more...
In The News
The 2012-2013 Economics Scholarship goes to...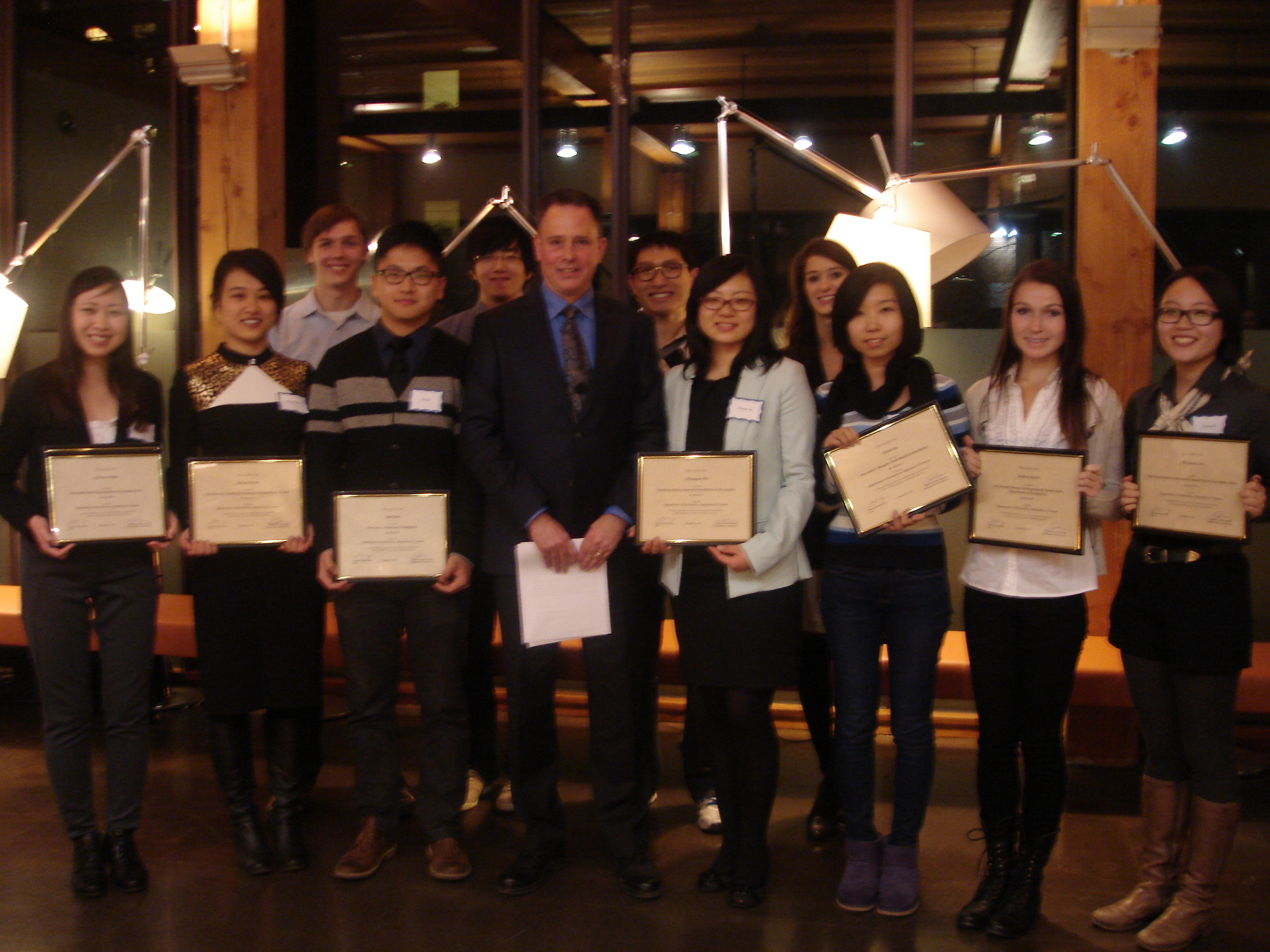 Awards Reception 2013 ( read more...)
Economics Study Center Open Monday to Friday
The Economics department invites you to use the Economics Study Center (ESC) as a study area and meet with Peer Mentors. The Peer Mentors are available to
help students with the following courses, developing effective study habits and mentoring students.
• Introductory Economics (ECO 100Y1, 105Y1)
• Intermediate Microeconomics (ECO 200Y1, 204Y1, 206Y1)
• Intermediate Macroeconomics (ECO 202Y1, 209Y1, 208Y1)
• Quantitative Methods in Economics (ECO 220Y1, 227Y1)
• Finance (ECO358H1, ECO359H1; RSM332H1, RSM333H1)
• Econometrics (ECO374H1, 375H1)
The Center is in Room 110, Economics Department, 150 St. George Street and is open Monday – Tuesday: 9 am - 5 pm; Wednesday -Thursday: 11am - 5pm; and Friday: 11am - 3pm
Please visit the ESC website at http://www.economics.utoronto.ca/index.php/index/undergraduate/load/studyCentre for Peer Mentor schedules and subject specialties.
Check out student events on the Economics Student Association's (ESA ) website: http://esa.sa.utoronto.ca/.