News
CONFERENCE ON THE CHINESE ECONOMY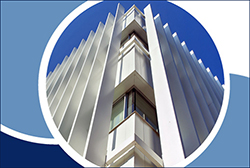 September 29 & 30, 2017 @ UTM. Bank of Canada-U of T third annual conference, , discussing theoretical and empirical perspectives on China's recent economic growth experience and its implications for the global economy.
Read more
ECONOMICS IN THE PUBLIC SPHERE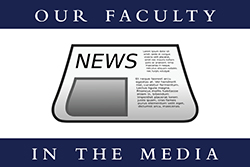 Contributions from our experts. Updated September 19, 2017.
Read more
The Department of Economics at the University of Toronto ranks among the top economics departments internationally. The teaching and research of its 77 faculty members span a wide range of fields and cover theory, applied data analysis, and econometric methodology. Around 15 PhD students, 60 MA students, and 25 MFE students enter our programs each year, and the department has over 1,800 undergraduates, with an additional 800 undergraduates at the University of Toronto Mississauga (UTM) campus. Collaborative programs with the Rotman School of Management and the Faculty of Law allow students to undertake interdisciplinary studies at the graduate and undergraduate levels.
Tuesday
Elena Prager (Northwestern University), "Understanding Determinants of Major Selection in Higher Education" (joint with Ana Gazmuri). 13:10–14:00, Max Gluskin House, room 106. Organized by Natalie Bau, Jonathan Beauchamp, and Aloysius Siow
Gordon Anderson, Alessio Farcomeni, Grazia Pittau, Roberto Zelli, Rectangular latent Markov models for time-specific clustering, Working Paper 589, 2017-09-22
Xiaoming Cai, Pieter Gautier, Ronald Wolthoff, Meetings and Mechanisms, Working Paper 588, 2017-08-30
Gordon Anderson and Jasmin Thomas, More Unequal Yet More Alike: The Changing Anatomy of Constituent Canadian Income Distributions in the 21st Century., Working Paper 587, 2017-08-01