News
WILL CHINA KEEP WINNING?
February 2, 2020
In its examination of how China played its hand in 2020, the Wall Street Journal draws on Loren Brandt's co-authored chapter in Cambridge University Press's forthcoming "Economic History of China"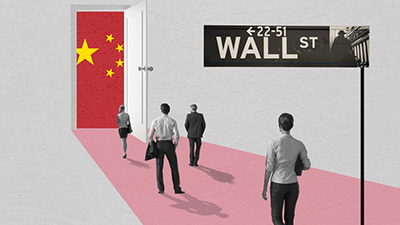 Wall Street Journal – China Played Its Hand Well in 2020. Will It Keep Winning? While American democracy struggled to cope with the pandemic, economic crisis and political unrest, Chinese authoritarianism could point to notable successes—and rising international clout. (paywall)
Professor Loren Brandt is the co-author, with Thomas G. Rawski, of "China's Great Boom as a Historical Process". (A former member of U of T's economics department himself from 1971 to 1985, Rawski is now Professor of Economics and History at the University of Pittsburgh.) This working paper is to appear as a chapter in the forthcoming "Economic History of China" (Cambridge University Press). One question raised by Brandt and Rawski is that of how the authoritarian leadership of the Chinese Communist Party, generally threatened by unorthodox thinking, is going to permit the creative and freewheeling culture of economic and technical innovation that has typified US success.