News
'JOURNEYMAN PLUMBER' HANGS UP HIS TOOLS
June 28, 2018
UTM's Gordon Anderson retires after three decades with U of T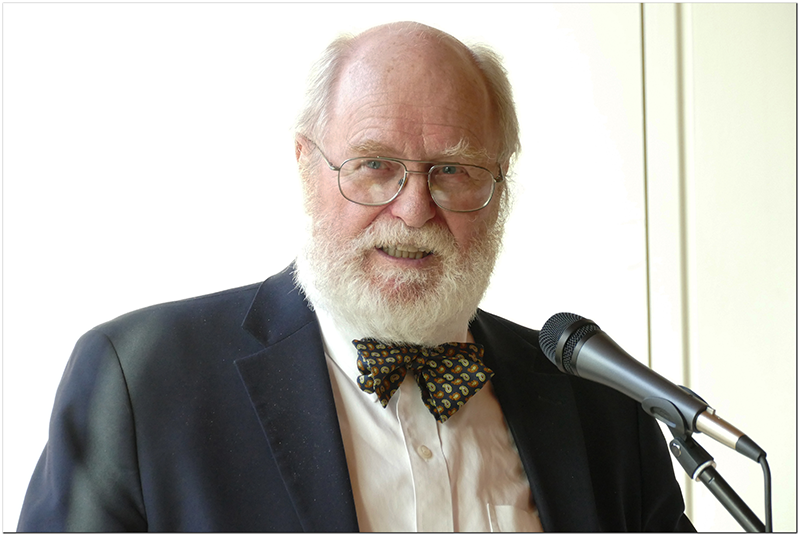 Professor Gordon Anderson
In 1962, a 16-year-old working-class youth in England walked out of the school gates and into the world of work. Fast-forward to 2018: the now rather more mature Gordon John Anderson – Professor Anderson – retires from the University of Toronto, having spent some 30 years here teaching, researching and contributing in numerous ways to UTM's administration. Prior to his U of T appointment, Professor Anderson held appointments at the economics departments of the University of Southampton and McMaster University. At the St George department's gathering to mark the end of the academic year, chair Ettore Damiano invited remarks from Gordon's colleagues Varouj Aivazian, Rob McMillan and Angelo Melino who recognized Gordon's impressive contributions over his three decades at U of T.
A change of direction
Having gone straight into employment as a teenager, in his early twenties Gordon decided that he wanted his life to change. He completed his high school education, secured a university place and walked back into school to stay. He attended the University of Newcastle having, as he readily admits, chosen the institution because that would allow him to regularly attend the games of his beloved soccer team, Newcastle United. He retains that passion to this day, despite the ribbing from fellow football fan and UTM colleague Rob McMillan that supporting Newcastle "can be a painful rollercoaster ride. Actually, more like being handcuffed to the back of the rollercoaster". (Rob, it should be noted, is an ardent supporter of Manchester United.)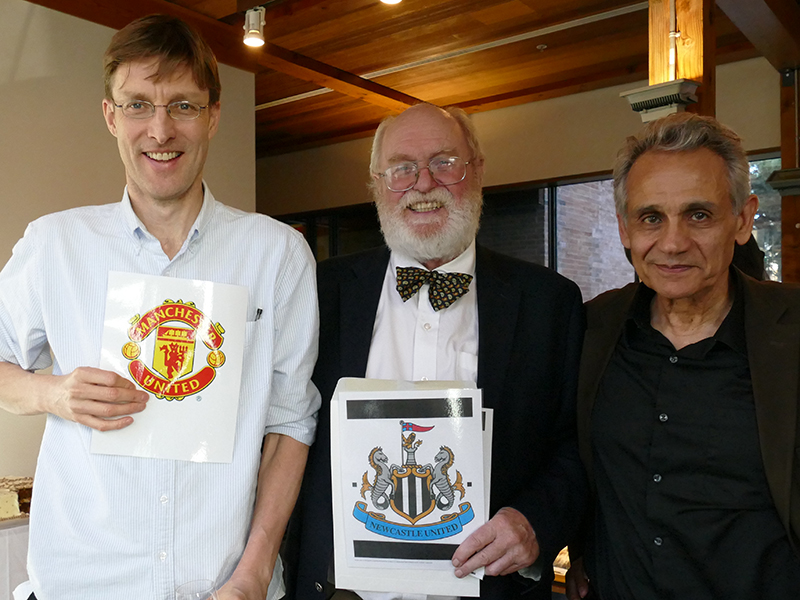 L-R: Rob McMillan, Gordon Anderson, Varouj Aivazian
Making choices
Gordon is nothing if not committed, however, and consistently follows through with great determination. After BA graduation, he went on to the LSE for a two-year master's in econometrics and mathematical economics. "In the first year, you had to do theory and econometrics," said Gordon, "and I somehow came top in the theory course." Professor Frank Hahn was a faculty member at the time, and queried Gordon on why he wasn't going to specialize in theory. 'Well,' Gordon said, 'I want to be an applied econometrician.' 'But,' came the astonished reply, 'you'll be nothing but a humble plumber!' "That was music to my ears," Gordon recalled with a wide smile. The apprentice plumber went on to complete his PhD at the LSE and in the following years garnered several awards, including the Bowley Prize (LSE), the Sayers Prize (University of London) and the Journal of Applied Econometrics Distinguished Author Award. He has also held several visiting appointments, delivered numerous faculty seminars and secured a raft of research grants.
Life at U of T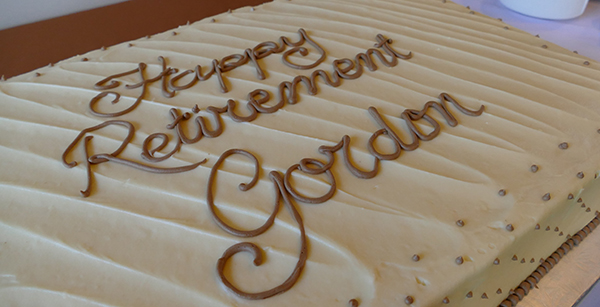 After originally meeting Gordon several years previously, fellow professor Angelo Melino fondly recalled being told that Gordon was under consideration for appointment at U of T. "I was asked my opinion about the possibility and it took me no time at all to say Gordon would be a great colleague," Angelo said. "It was one of my best and most accurate predictions ever." Writing solo or with co-authors, Gordon has published more than 50 refereed articles. In 1994, of course, came the much-cited paper, "The Determinants of Success in University Introductory Economics Courses" (with Mel Fuss and Dwayne Benjamin), which – and this remains pertinent in the ongoing debate about the disproportionately male economics sphere – noted that, after controlling for numerous factors, women do worse than men in such courses. Gordon's subsequent work has mainly been on income inequality, and how it has changed over time and across countries. He has also closely measured the quality of opportunity and mobility between income classes and across generations.
Applauding Gordon's ability to bring the excitement of research into the classroom, Professor Varouj Aivazian noted that Gordon has taught over 30,000 students in a substantial teaching load comprising statistics, econometrics and empirical welfare economics. In his office hours, "Gordon is polite and respectful, and takes as much time as needed to make sure his explanations are clear. It's impressive to see his patience and caring for his students." One student's summary is typical: 'Great guy, and the best teacher I have ever had at any level. He just shows up with no notes, cracks a bunch of jokes, grabs some chalk and starts teaching.'
Gordon's no-nonsense approach has been a valuable asset, too, to the numerous committees on which he has served. "He always speaks up," Varouj noted, "never shying away from expressing an opinion even if he knows it will be unpopular". Gordon has been very active in other service to the university – for example, Economics Chair from 1990-95, Chair of the Academic Appeals Board from 2000-11, member of the Academic Affairs Committee, departmental representative from 1995-2000. And this is, as Varouj was quick to point out, just a partial list.
A special symposium for Gordon's retirement
May 26, 2018, saw a well-attended symposium held to celebrate Gordon's research contributions, with five guest speakers as well as a presentation from the man of the hour himself. The program of topics and contributors was as follows:


"Nonlinear Persistence and Partial Insurance: Income and Consumption Dynamics": Manuel Arellano, Richard Blundell & Stephane Bonhomme


"Stochastic Arbitrage Opportunities for Stock Index Options": Thierry Post & I.R. Longarela


"Material Deprivation in Europe: A New Appraisal Based on Dynamic Latent Class Models by Francesco Dotto": Alessio Farcomeni, Maria Grazia Pittau & Roberto Zelli


"Statistical Interference on the Canadian Middle Class": Russell Davidson


"Segmentation and Alienation in American Household Income Classes": Gordon Anderson & Leo Teng Wah


What's next?
We can be sure that Gordon won't be satisfied with inactivity after his considerable contributions to economics, teaching and the University as a whole. He will no doubt be pursuing his other interests with characteristic energy: golf, fine wine, painting and – as Angelo Melino put it – "his quixotic attempt to bring back the bow tie".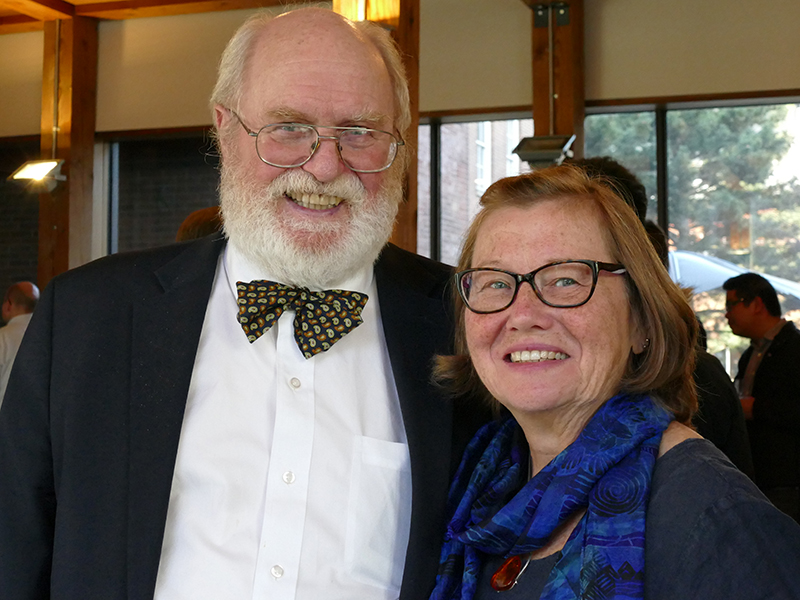 Gordon Anderson and his wife, Alexandra
→ See more photos in the album Spring Party 2018